The 00's were a decade that started out with the handicap of having to follow 1999, probably the most exciting year for film in my lifetime.  Magnolia, Fight Club, Being John Malkovich, Eyes Wide Shut, Three Kings, American Beauty, The Matrix, among others were all released within the span of a few months.  It seemed like every time I went to the theatre I was witnessing something new and exciting.  The 00's by contrast, seemed to be slow going, and how could I not compare them to the films I had seen the previous Fall?
In retrospect I can now see that the 00's were indeed an exciting time for film as I loved more films than I had a place for on this list.  I saw every one of these films in theatres and while some hold up better than others, I can appreciate each for the impact they had on me at the time.  It may be impossible for me to rank these in preferential order, it was hard enough narrowing down the last decade to only 25 films, so they are presented alphabetically.  If you don't have the time or inclination to see hundreds of films a year, this is probably a good place to start.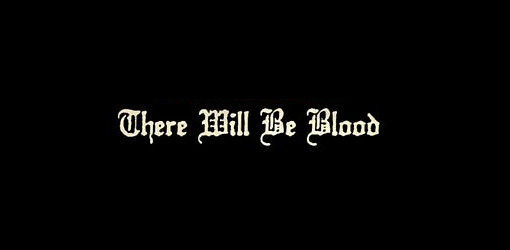 But if I had to pick just one, my favorite film of the decade would be There Will Be Blood.
TOP 25 FILMS OF THE DECADE (ALPHABETICALLY)
Almost Famous(2000) Cameron Crowe
Amélie (2001) Jean-Pierre Jeunet
Children of Men(2006) Alfonso Cuaron
City Of God(2003) Fernando Meirelles
The Dark Knight(2008) Christopher Nolan
The Departed (2006) Martin Scorsese
Eternal Sunshine of the Spotless Mind(2004) Michel Gondry
The Fountain (2006) Darren Aronofsky
The Incredibles(2004) Brad Bird
Kill Bill: Vol. 1(2003) Quentin Tarantino
Kiss Kiss Bang Bang (2005) Shane Black
Knocked Up (2007) Judd Apatow
Let The Right One In (2008) Tomas Alfredson
Lost In Translation (2003) Sofia Coppola
Memento (2001) Christopher Nolan
Minority Report (2002) Steven Spielberg
Moulin Rouge! (2001) Baz Luhrman

Mulholland Drive (2001) David Lynch

Punch-Drunk Love (2002) Paul Thomas Anderson

Rachel Getting Married (2008) Jonathan Demme

Ratatouille (2007) Brad Bird
Requiem For A Dream (2000) Darren Aronofsky

The Royal Tenenbaums (2001) Wes Anderson
Shaun of the Dead (2004) Edgar Wright
There Will Be Blood(2007) Paul Thomas Anderson